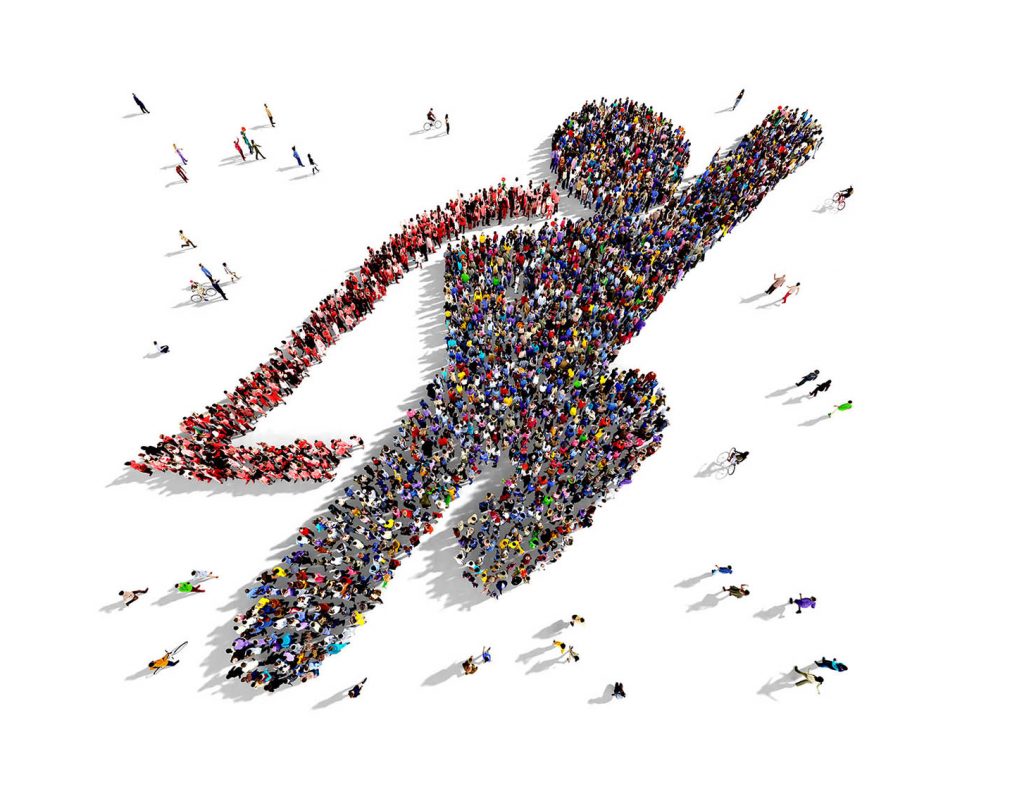 It's tough, but we can get through this.
At a time when the chips are down, it's time to shake, rattle and roll.
The market is tough, the news gloomy, the statistics devasting. We all know that getting through the next 12 months is not, even at the best of times, going to be easy. The hospitality industry and those of us that rely on it are in the midst of the worst crisis in living memory, yet we will prevail. We need to fight through this by working closely together, adapting to survive.
Look around, look at the businesses and the brands that are making things happen, positively bucking the trend, what makes them so different?
As we went into lockdown and businesses were forced to close, brands that believed in the longevity of their name did some amazing things. LVMH (Louis Vuitton Moët Hennessy), one of the largest houses of luxury goods brands in the world decanted their raw materials for making perfume and soap and turned their Dior and Givenchy production lines into ones that produced hand-sanitizer. With a global shortage raging, this act was met with applause, and will be remembered for years. Closer to home, we all recall upmarket fast-food chain LEON, one of the first, (as I recall) to suggest they would stay open to feed NHS staff. If they'd been looking to get their name out there, they certainly did that, and the response according to their CEO, James Vincent, was overwhelming. Even F1 teams came together engineering and manufacturing brand new ventilators in record quick time, in anticipation of what the UK was going to need. In short, skill-sets and mind-sets were shown to be transferable and applicable to the problem at hand.
Now, some months on, the landscape having shifted slightly, sees us desperately trying to pick our economy up off the floor which is, all told, one piece of heavy lifting. Indeed, the hospitality industry has had it as bad as any and we're still very much in the thick of it.
However, there is a chink of light here, this is not the whole picture, for there are growing pockets of innovation all around that show for those that shake their tailfeather all is not lost. Let's take dessert chain Creams, 90 Outlets and bucking the trend with expansion plans. Their co-founder said that despite the impact of COVID-19, the brand has experienced exceptional sales and growth as it continued to innovate its product line whilst developing a robust delivery offer.
Outlets that decided on becoming delivery-based businesses, have to some extent, kept the wolf from the door, whilst others have gone out and created new safe, outdoor spaces from which to operate. Then there's Brian Hannon, co-founder of Super8 Restaurants which co-owns Michelin starred BRAT in Shoreditch. He knew that the restaurants in his group were going to suffer and rather than lose a good proportion of his 144 staff, Brian and his team have got together and opened an outdoor summer spot at Climpson's Arch in Hackney, near London Fields. A clever, albeit necessary move, that sees Tomos Parry in residency at a small 40-or-so seater BRAT outlet that has rejuvenated the company position. Credit to their hard work and passion, they are booked solid for the next two months.
For the supply chain to survive, we too have to adapt and adopt this same spirit. Here at Adande, we want to see our customers prosper and we want to contribute to that effort; after all our customer's success is our success. To that end, for the UK we have recently uplifted our warranty terms, and we are now giving a 5-year warranty on all new units. This should give any prospective buyers peace of mind that in a busy kitchen, and even with some robust handling, our refrigerated drawers will last, and we stand by that. In addition, we have introduced EasyBuy to enable cash-strapped firms to buy their refrigeration by spreading the cost, over a term they choose. This sees, for instance, a VCS double drawer undercounter unit which outperforms all others and has the usable space equivalent of a 600l upright, costing from just £99 per month.
With social distancing necessary for the time being, and thinking very much about safe-spaces, Adande have teamed up with another brilliant catering equipment brand, Synergy Grill Technology. By pairing our energy efficient, hold-the-cold design with their specialist grill-ware, we have created the Chill&Grill, an outdoor profit station for pubs and restaurants that might want to open their rooftop terrace, garden or forecourt and encourage their regular patrons and a few more besides, back through the door.
We believe that all of us in the hospitality industry must think differently, and find new ways of addressing today's latest problems. We have to become as efficient as we can, but let's try and do it with our people and an innovative approach intact. Let's shake our tailfeathers and show the economists just what we, in this industry, are made of.
Together, we can do it.