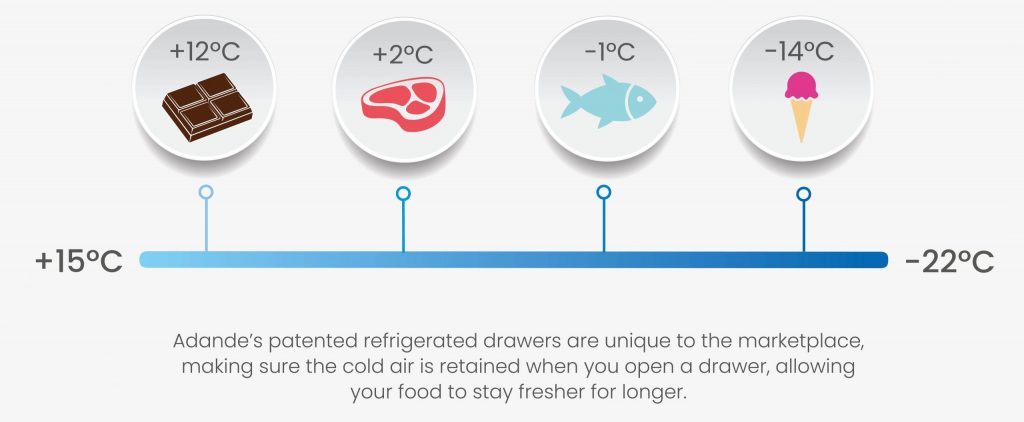 Our refrigeration can help you innovate and respond to today's challenges.
We're here to support all our customers, including many of you who are now offering a meal delivery service from your restaurants and pubs.
For those of you now getting to grips with a new market requirement, it's worth remembering that our refrigerated drawers can switch from fridge to freezer at the push of a button, so it means you can preserve your ingredients, using only the essentials. This means you won't waste your produce. Determining the new demand needn't be a worry.
If we can help with your refrigeration, then please call us on 01502 537135. There are lots of offers available, and we want to see you up, running and serving those that matter.
We're in this together.
So, call us today 01502 537135, and quote 'Collective Spirit'
At the flick of a switch, change your Adande from a fridge to a freezer